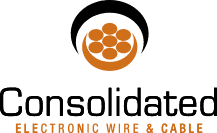 Bare Nickel Chromium Resistance Wire 60%
Product Details
Solid soft drawn and annealed, Composition: 60% Nickel, 16% Chromium and 24% Iron ASTM B267
Max. Operating Temp 1148C (2100F), Melting Point 1350C (2462F), Tensile Strength 100-120 KSI
Yield 45-55 KSI, Elongation 20%, Element resistance at 68F (Ohms), Density .298 lbs/cubic in.
Nom. Ohms are per foot
Kits available upon request
Click here for additional product information.

Packaging:
Available on 1/4 lb spool or greater, minimum order quantity may apply
Available on bulk reels

Color Code:
Custom Colors not available.
Applications:
Suitable for electric heating elements or applications that need corrosion resistance