Consolidated Electronic Wire & Cable is proud to offer a wide selection of top-quality, custom cable and wire harnesses.
Designed to organize and streamline multi-wire systems in aerospace, automotive, medicine, telecommunications, commercial buildings, and even home electronic applications, cable and wiring harnesses can be customized to meet almost any specification.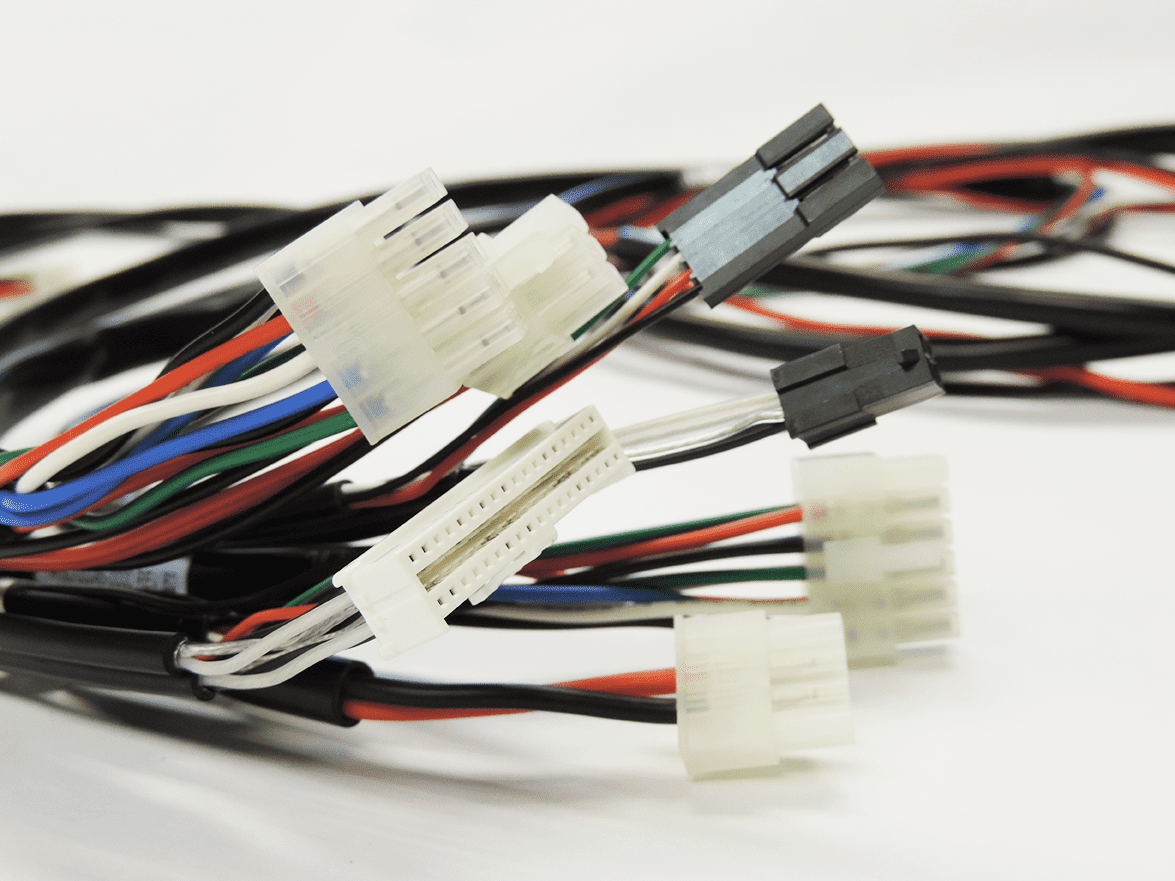 Understanding Wire Harnesses
While many professionals refer to cable assemblies and wire harnesses interchangeably, these multi-wire (or multi-cable) arrangements can be crafted differently to serve different purposes for unique environments and applications.
Simply put, a wire harness is the exterior covering, or sheath, that protects an inner conductor or bundle of conductors. These inner components may already have sheaths for insulation and protection, or they may rely on the wire harness to create an ideal operational environment. Either way, the wire harness provides critical organization at the heart of a system, and does so with a simple, straightforward, low-cost design.
Wiring harnesses are designed to be simple yet effective, which keeps their cost down compared to more complex harnessing solutions. In many cases, a standard wire harness will provide all of the components necessary to optimize any interconnection requirements.
Consolidated Electronic Wire & Cable can assemble a variety of such harnesses, and our experts can help you determine what will fit your needs. However, if your needs are especially complex or specific, we also offer custom harnesses.
Custom Wire Harnesses
Wires and cables are indispensable tools for a wide range of today's home and industrial systems, and harnesses allow technicians to create orderly, carefully fitted wiring solutions for any type of environment. Depending on the specific needs of an application, these harnesses can be built to accommodate systems up to 600 volts (UL) or 3000 volts (military), with high performance at temperatures ranging from -65 °C (-85 °F) to 250 °C (482 °F).
When evaluating a new cable or wire harness solution, remember to carefully consider the specific environment it will be used in and the temperature and conditions it will be exposed to. Evaluate all of the different cable types you may be able to use; custom wire and cable harnesses can be crafted with nearly limitless style and material options, including:
Wire ties
Lacing
Insulation materials of all kinds
Custom colors
Heat-shrink coatings
Custom labeling or barcoding
Four-color ink stamping
Individual tagging
Independent circuit IDs
Polypropylene, nylon, and paper fillers
Custom shielding
We take a strategic engineering approach to select the most ideal shielding and connectors for your application. At the same time, we take into account all applicable regulatory standards to ensure that your final harness is safe, reliable, compliant, and effective.
Other factors that bear on harness design include:
Whether the harness will be exposed to continuous flexion

If the harness will be used indoors or outdoors, and under what specific conditions

How many circuits and conductors are required for the assembly, as well as their characteristics

Level of voltage to be carried

Potential exposures, including chemicals, corrosive fluids, weather conditions, and moisture from other sources

Maximum, minimum, and average operating temperatures, as well as potential fluctuations

Local safety and environmental regulations that might impact component selection, installation, and inspection

Routing, breakouts, general shape of form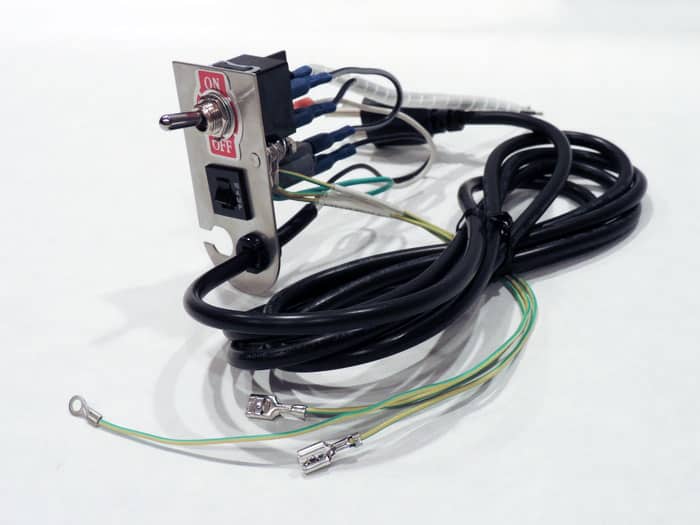 Wire Harness Applications
Since wire harnesses can be used to solve such a diverse range of interconnection challenges, they are used extensively throughout myriad industries. Virtually any industry that relies on cable arrangements can benefit from the use of wire harnesses. The following sectors, among others, often rely on wire harnesses to maximize efficiency and protect employees against the dangers of haphazard wiring:
Aerospace.

Wire assemblies are used in an expansive range of aerospace products, such as drones, satellites, and aircraft to facilitate the transmission of power, communication, and more.

Automotive.

Wire harnesses are critical for saving valuable space within automobiles within the dashboard, under the hood, lighting/signals, and more. They are also important for organizing complex wiring in such a way that technicians can easily identify their purpose.

Medical

. Hospitals and clinics rely on wire harnesses to organize and protect wires in and between equipment, including crash carts, diagnostic and imaging equipment, dental equipment and more.

Telecommunications

. Wire harnesses optimize use of space in a variety of telecommunications equipment, such as modems, routers, repeaters, and a variety of other communication and broadband equipment.

Information technology

. Nearly all computers, laptops, servers, and other IT technology contain wire harnesses to optimize space and organize wires for easy identification and installation by technicians.

Construction

. Wire harnesses are widely used within structures to provide wiring insulation and organization.

Manufacturing

. CNC machines and other powered manufacturing equipment rely on wire harnesses to route and organize external and internal wiring.

Robotics and automation

. Wire harnesses are used on most automated equipment and robotics to safely route, group, and protect critical wiring
Benefits of Wire Harnesses
Wire harnesses would not be so widely used if they didn't present substantial benefits for wiring applications. Among other advantages, wiring harnesses benefit companies in the following ways:
Decreases cost compared to multiple individual assemblies

Improves organization, especially when a system relies on hundreds of feet of complicated wiring

Decreases installation time for projects involving extensive networks of wiring or cabling

Protects conductors from the elements outdoors or from chemical and moisture exposure indoors

Provides a safer work environment by cleaning up loose or scattered wires, maximizing space, and preventing trips and damage to wires and cable

Enhances safety by minimizing the risk of shorts or electrical fires

Decreases installation and maintenance time by potentially minimizing the number of connections and organizing components in a logical configuration
The many benefits of wire harnesses stem from very simple design principles. Sheathes protect wires against abrasion or exposure to hazards, minimizing the risk of workplace incidents. Connectors, clips, lacing, and other organizational strategies drastically reduce the amount of space that wiring must occupy and ensure that technicians can easily locate the components that they need. For equipment or vehicles that regularly contend with a web of lengthy wires, a wire harness is sure to benefit everyone.
High-Performance Materials
In addition to ensuring optimal organization, a high-quality wire and cable harness will provide reliable insulation and protection for the conductors within. There are many options for durable harness materials, and it's important to select what is most beneficial for your needs.
Some of the most common insulator materials include:
PVC, or polyvinyl chloride
SR-PVC, or semi-rigid polyvinyl chloride
Cellular polyethylene
EPDM, or ethylene propylene diene monomer
TPE/TPR, thermoplastic elastomers
PE, or polyethylene
Both low- and high-density polyethylene (LPDE and HDPE)
Cellular, or foam, polyethylene
PU, or polyurethane, as well as polyurethane and nylon blends
Low-smoke plenum copolymers
Polypropylene (PP) and cellular (foam) polypropylene
FEP, or fluorinated ethylene propylene
TFE, or tetrafluoroethylene
PTFE, or polytetrafluoroethylene
ETFE Tefzel
PVDF Kynar
ECTFE Halar
IRR/PVC, or irradiated polyvinyl chloride
XLPE, or cross-linked polyethylene
Vinyl
In choosing between these and other options, it's important to take into account environmental variables such as operating temperature and moisture. The presence of moisture, for instance, can necessitate a water-resistant material like polyethylene to avoid damage to the conductors.
Cable & Wire Harness Solutions
At Consolidated, we've been helping clients develop these solutions for more than 100 years. Our custom harnesses and assemblies can be found in a wide range of applications, and all projects are supported by our state-of-the-art production facilities.
Bearing in mind relevant industry standards and specifications such as IPC/WHMA-A-620, there are countless ways to develop a harness or assembly to meet the needs of a particular project. And with various options available for shielding, fillers, materials, identification, and style, the most efficient organizational solution for your project is simply a matter of strategic engineering.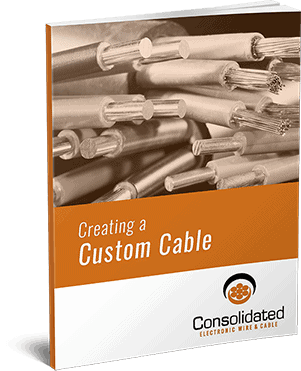 Our current catalog includes a wide variety of robust, high-performance cable and wiring harnesses guaranteed to organize multi-wire systems across industries. Our custom harness services are tailored to each and every client, with our technicians drawing on decades of multidisciplinary experience to determine the ideal strategy for each operation. Whether your cabling is for a home appliance or a state-of-the-art aircraft, our assemblies can enhance organization and safety at a competitive price-point. 
To learn more about our custom wire and cable harness solutions and discuss how we can help with your next project, check out our comprehensive eBook, "Creating a Custom Cable," or get in touch with our team today.