At Consolidated Electronic Wire & Cable, we are the experts in application engineering support and can successfully develop a unique product, tailored to your exact specifications.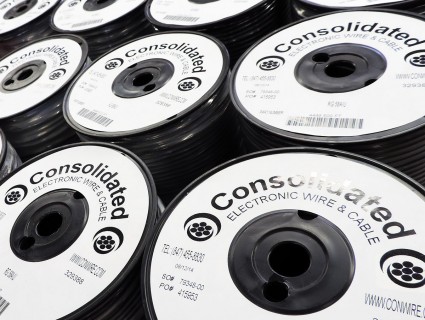 Rapid changes in technology have increased the demand for higher performance levels. There's no question that the right application design assistance can significantly reduce costs, without performance trade-offs.
Through nearly 100 years of business, Consolidated has served a variety of markets and industries by delivering cable wire products with the ability to meet challenging application requirements and stringent industry standards. Whether your custom requirement is for 5,000 feet or 1,000 pieces, we can design and manufacture your custom design cable, molded assembly, power cord set, or wiring harness to meet your needs.
Our quality assurance processes guarantee high-quality products.
Consolidated Electronic Wire & Cable's strict quality assurance program begins with incoming inspection and continues through the entirety of the manufacturing process, to ensure all products meet precise specifications and performance standards. With our thorough quality assurance program in place, customers can rest assured knowing they are receiving the highest quality of products.
Incoming Inspections
X-Ray & Functionality Testing
On-Line Real Time Measurement Systems
Functionality Testing
Bend Testing
Coil Cord Life Testing Systems
Salt Spray Testing