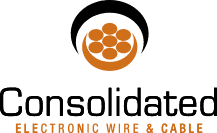 Heavy Build 200°C NEMA MW-35/73
Product Details
Round solid bare copper conductor with clear polyester overcoated with polyamide-imide (Al)
Thermal Class 200C NEMA MW 35-C/73-C IEC Specification 60317-13
Includes internal lubricating system to aid windability and insertion.
Kits available upon request
Click here for additional product information.

Packaging:
Available on reels 25′ or greater, minimum order quantity may apply.
Available on bulk reels

Color Code:
Custom Colors available upon request, minimums may apply.
Applications:
Suitable for motors, HVAC, generators, transformers, and automotive applications.
Excellent chemical and moisture resistance, especially for hermetic applications.