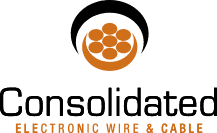 Single Build 155°C NEMA MW-80
Product Details
Round solid bare copper conductor with red polyurethane overcoated with polyamide (Nylon)
Thermal Class 155C NEMA MW 80-C IEC Specification 60317-21
It is solderable without prior insulation removal
Kits available upon request
Click here for additional product information.

Packaging:
Available on reels 25′ or greater, minimum order quantity may apply
Available on bulk reels

Color Code:
Custom Colors available upon request, minimums may apply.
Applications:
Suitable for motors, relays, generators, transformers, or ignition coils.
Excellent windability for high speed or automated machines.