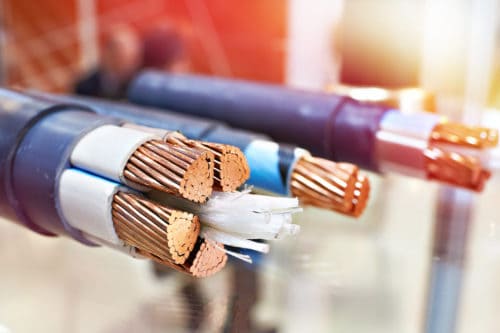 If you have ever tried searching for replacement wires and cables or wanted to switch from one brand to another, It's often difficult to find what you need to properly perform a cross-reference. Products you have been familiar with can also become outdated and cease to be manufactured. It then becomes a hassle to cross-reference old and newer styles to find a wire or cable that works for what you need. 
We understand the frustration, which is why we now offer a simple cross-reference cable guide to help you locate performance-equivalent wires and cables. The guide can assist you in matching other manufacturer's part numbers to Consolidated Electronic Wire & Cable's replacement parts to ensure your equipment stays operational.
How to Use Our Cross-Reference Wire & Cable Guide
The guide's purpose is to aid you in finding a Consolidated Electronic Wire & Cable product that functions and performs comparatively to cables from other manufacturers. It is designed to save you time and help you find what you're looking for by performing the cross-reference search for you. 
To use the online Cross-Reference Cable Guide, simply select the manufacturer you need a comparison to, whether its Alpha, Belden or General Cable, and enter your product's Supplier Part Number. It will then show you a list of performance-equivalent wires and cables we offer.
For comprehensive specifications, refer to our website or the product listing. Be sure to reference product information for specific details on the comparable cable.
Cross-Reference Guide from Consolidated Electronic Wire & Cable
Cost-efficient, higher-quality replacement products are easily located by utilizing our cross-referencing guide rather than browsing the internet to find cables and wires, going back to the manufacturer, or attempting to construct them yourself.
Use our cross-reference guide to locate replacement wires and cables today. Alternatively, contact us for detailed part information or request a quote on any of our products.