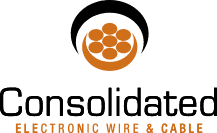 Portable Cord & Power Cable SEOOW/STOOW
Product Details
Flexible stranded bare copper, ASTM B-174 and UL62
Black TPE Jacket with temperature ranges from -50C to 105C 600V(STOOW)
Oil, weather, sunlight and water resistant, FT2 ROHS and MSHA UL SEOOW/C(UL) or CSA STOOW approved
Click here for additional product information.

Packaging:
Available on reels 250′ or greater, minimum order quantity may apply.
Applications:
For industrial machinery, large appliances, motors, and wet locations.